LATAM PAYMENTS MARKET
Business opportunities in Latin America
Latin America offers huge business potential. However, to be successful it's essential to know the payment characteristics and preferences of each individual region. With our extensive local knowledge and guidance, we can help you integrate the most beneficial solution for each market you trade with.
With PayRetailers, you will be able to offer your clients the most popular and trusted local payment methods without having to rely on a local firm.
By using an established and respected global company you will not only expand your client base but also raise the professional profile of your company.
Contact sales
The numbers in the region
30%
annual growth in the e-commerce market.
25%
of online purchases are paid for in cash.
67%
use of local payments in electronic commerce.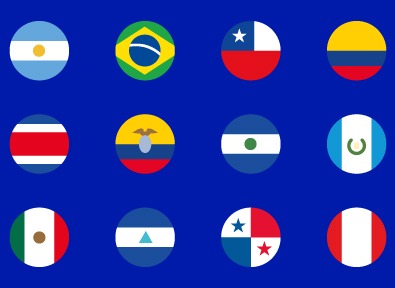 The rise of online consumption in Latin America
Online consumption is growing exponentially across Latin America due in large part to the changes in habits triggered by the covid 19 pandemic. At the same time, infrastructure continues to improve, and with it, financial access and Internet roll out is increasing for the entire population. In order to seize the significant opportunities that are opening for e-commerce businesses it is crucial to know the local payment preferences.
How do Latin American digital consumers buy and spend?
Latin Americans predominantly pay for their daily costs using a mix of bank transfers, cash vouchers and local cards. Understandably these are also the methods that they prefer to use when acquiring services and goods in the online world. Being able to offer these cash based local payment options is the key to success for growing businesses in the region.
Payment methods
Related articles
Choosing a payment solution that perfectly suits your business is of utmost importance to meet your sales and expansion plans. What criteria should be considered? PayRetailers starts by combining flexibility […]
In recent years, global consumption habits have undergone resounding changes that, without a doubt, are here to stay. Since then, the penetration of online commerce began to intensify in Latin […]